Shop for the Luxurious and Well-Equipped Volvo XC90 SUV

Test Drive The Volvo XC90
Explore the 2022 Volvo XC90
When it comes to protecting the people you care about, the Volvo XC90 delivers on every front. It offers intuitive technology that personalizes both your comfort and driving experience. We here at Ken Pollock Volvo Cars welcome you to come in and check out our new inventory of 2022 Volvo XC90 models.
Below, we'll share with you more about the new 2022 Volvo XC90. Plus, we'll tell you information about our remaining 2021 Volvo XC90 models. If you have any questions about our selection of new Volvo inventory, please feel free to reach out to us.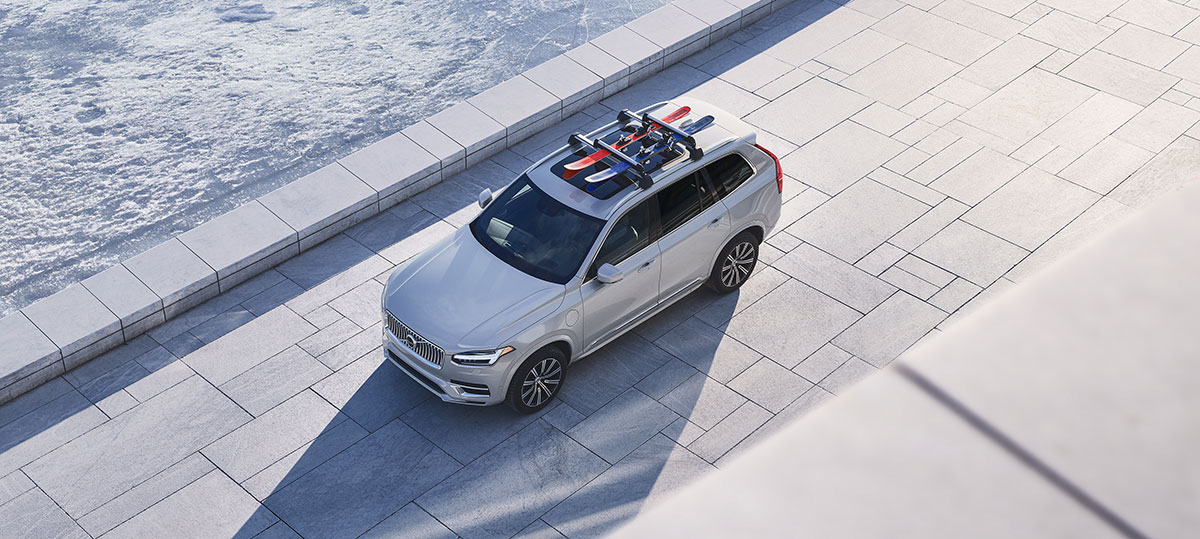 Innovation in Convenience
The new Volvo XC90 features an advanced cabin air filtration system. The system prevents up to 95% of hazardous air pollutant particles from entering the cabin of seven occupants. In all, the system allows both you and your passengers' greener air quality for all situations.
In addition, the Volvo XC90 incorporates a driver-focused Heads-Up Display that allows you to view your speed along with turn-by-turn navigation. The display gives the driver peace of mind owing that they will never have to take their eyes off the road.
Subtle Comfort
The Volvo XC90 features available fine Nappa leather that holds each of the seven occupants in solace while on the long highway drives. Further, all three rows of seats offer their air conditioning, so each row can tailor the temperature to their comfort level.
Moreover, each occupant will feel like they are riding on air thanks to the active air suspension that can raise or lower the ride height in real-time.
Test Drive the 2022 Volvo XC90 Today
When you feel ready, we encourage you to go ahead and schedule an appointment to come in a test drive one of our 2022 Volvo XC90 model vehicles. Our dealership also offers a selection of 2021 XC90 models that you can explore as well.
We are located a short drive away from the Scranton and Wilkes-Barre areas. Our team looks forward to seeing you get behind the wheel.
Ken Pollock Volvo Cars

339 Highway 315
Pittston, PA 18640