Elevate Your Driving In A New Volvo S60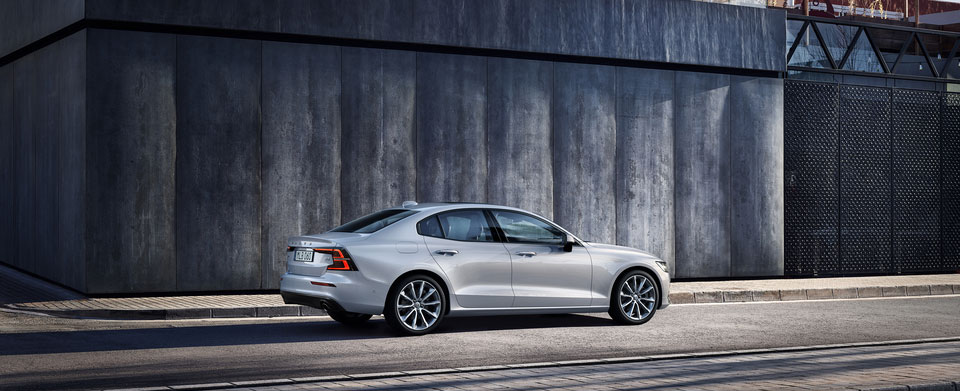 Take The Road Ahead In The New 2022 Volvo S60
If you live around the Scranton area and are looking for a vehicle that relaxes you both for the Sunday and daily drives, a Volvo S60 may be the car for you. It offers the driver a dynamic experience with an advanced chassis that delivers concise handling while on the move.
We at Ken Pollock invite you to come and check out our new inventory of 2022 Volvo S60 models and experience all of what this Volvo sedan has to offer. We are happy to answer any questions you may have.

Innovative Technology
The Volvo S60 offers a standard mild-hybrid powertrain that increases fuel efficiency by storing energy from the braking system. The energy recovery system increases performance while also preserving wear on your brakes near Scranton.
In addition, the available all-wheel drive along with driver-assist technology that delivers confidence in any road conditions.
Furthermore, the Volvo S60 features smartphone integration via the center display on the dash. With it, you can make calls, write messages, along enjoy your favorite music and podcasts with voice control. You can also reduce the amount of clutter with wireless device charging with compatible smartphone devices.
Advanced Safety
The Volvo S60 offers a full suite of safety features, including forwarding collision avoidance, that detects pedestrians as well as other vehicles in front of you. The vehicle will stop if it detects a collision is imminent.
Other key safety features include Blind Spot Information System as well as a 360-degree parking view. These safety features allow you to monitor all directions while on the highway and parking around town.
Contact Us Today to Get Started
Feel free to call Ken Pollock Volvo Cars today to schedule a test drive of one of our new 2022 Volvo S60 models. We also offer a selection of 2021 Volvo S60 models for you to explore. Our dealership is conveniently located near the Scranton and Wilkes-Barre areas. Our team looks forward to seeing you soon.